"Stolen Faces" - exhibition
17/06/2015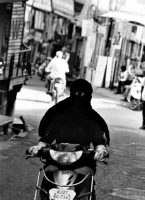 The National Library "St. St. Cyril and Methodius" and
the Friends of India Club
present

"Stolen Faces"
an exhibition of photographs from India by Iliya Zaikov with exhibiting of books from the fund of the National Library, authored or translated by Sofia University Indology Department's staff members.
June 17th - July 31st, 2015
Opening: June 17th, 2015, Wednesday, 5.00 p.m. at the Central Hall of the National Library "St. St. Cyril and Methodius", 88 "Vassil Levski" Blvd.