On the occasion of the 160th Birth Anniversary of Rabindranath Tagore
13/05/2021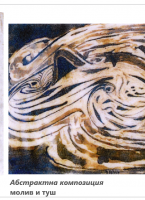 On the occasion of the 160th Birth Anniversary of Rabindranath Tagore
we gathered in a video presentation glimpses form his artistic legacy – poetry, drawings and songs, along with lines about him by Prof. Alexander Shurbanov, Prof. Andrei Daniel, Vladimir Ganev and Asoc. Prof. Tzvetan Stoyanov.
95 years ago Bulgarian artist Boris Georgiev met him in Rome just before Tagore's visit in Bulgaria and later made some of the most exquisite portraits of the great poet.
Link to the video presentation https://www.youtube.com/watch?v=BQI-OX8yiX4
Svetilnik's thirteenth issue of 2011 was dedicated to Tagore's 150th Birth Anniversary.
Link to the issue http://friendsofindiaclub.com/html/view_books/13/mobile/index.html#p=1